If your company has the County Data enabled under Localization Settings you may now take advantage of a County based modifier.

To setup the modifier go to the Service or Add-On you want to include it on and expand the Modifiers section. In the
When
drop down select
County
.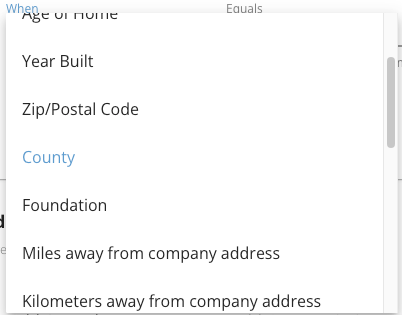 Type in the county (or counties separated by commas) and enter the additional fee/time associated to the county modifier.